How does this repair work?
This is a method of repair which can be carried out without the need to disturb the ground which we know can be a big issue if the damaged pipework is located internally with a floor which has a high-quality finish.
The repair can be completed from start to finish within 3 hours in most cases and is non-intrusive.
 The system is ideal for the repair of cracked and broken pipes and sewers. Non-dig repairs include Patch Lining/Lining, Root Cutting, Concrete Removal, Above Ground Pipework.
A flexible liner impregnated with resin is pushed through the drain, whilst an airbag is also pushed through to mould the resin to the pipe. The liner is heated, and once cooled will mould exactly to the sides of the original pipe. Once the airbag is removed, it leaves behind a smooth new pipe inside the original. The system is ideal for the repair of cracked and broken pipes and sewers.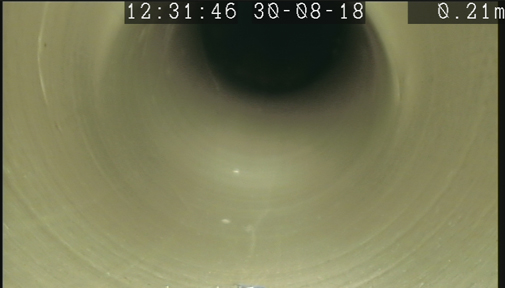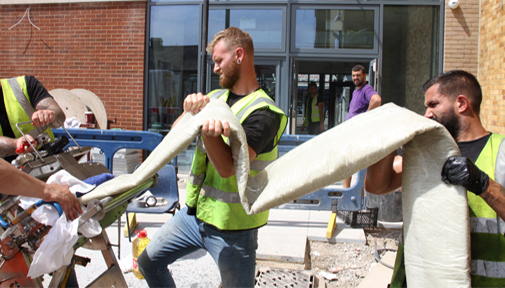 Step 2
The liner which is a polyurethane coated felt tube, impregnated with resin and catalyst system is winched or pushed through the defective section of pipe.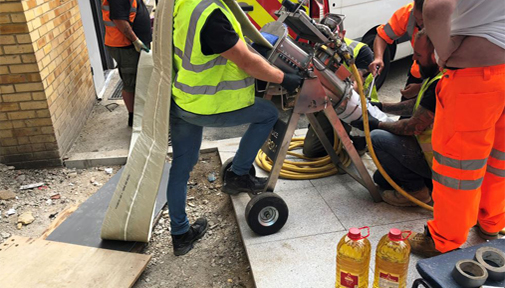 Step 3
Water or air is then induced into the liner expanding it to the contours of the host pipe and then is held under pressure where curing takes place usually in 1 – 2 hours. The lining at this stage has formed a hard, tough, structural pipe inside the old defective pipe. If laterals have been lined over then a robotic cutter is sent through the pipe to cut the section of liner covering the lateral connection.
Step 4
Upon completion the lined pipe is re surveyed by CCTV to ensure installation was successful. Benefits of lining techniques over conventional excavation include:
Cost effective against conventional repair
Speed of installation
Minimal disruption and inconvenience
Improved through flow characteristics
Good resistance to future root, chemical and abrasive damage.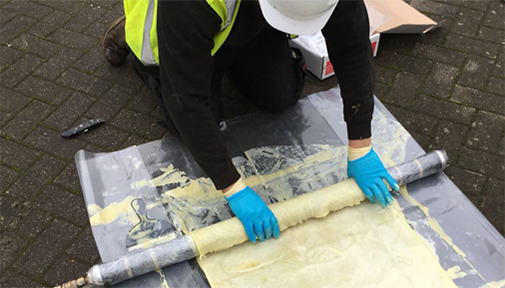 Patch Lining 
There are some scenarios where full relining of a pipe is not necessary, because damage to the pipe is limited to a short section. Whilst pipe relining will of course enhance the serviceable life of the whole pipeline, cost savings can be achieved by carrying out patch lining to the damaged section only. Patch lining a troublesome section of pipe will provide a durable repair, while preventing the problem re-occurring. Patch lining can be carried out to pipes ranging from 75mm to 1,500mm in diameter, as well as non-circular profile pipelines including brick and stone culverts.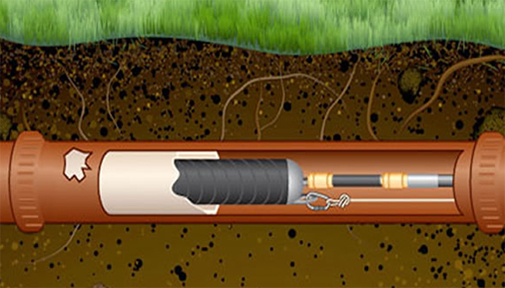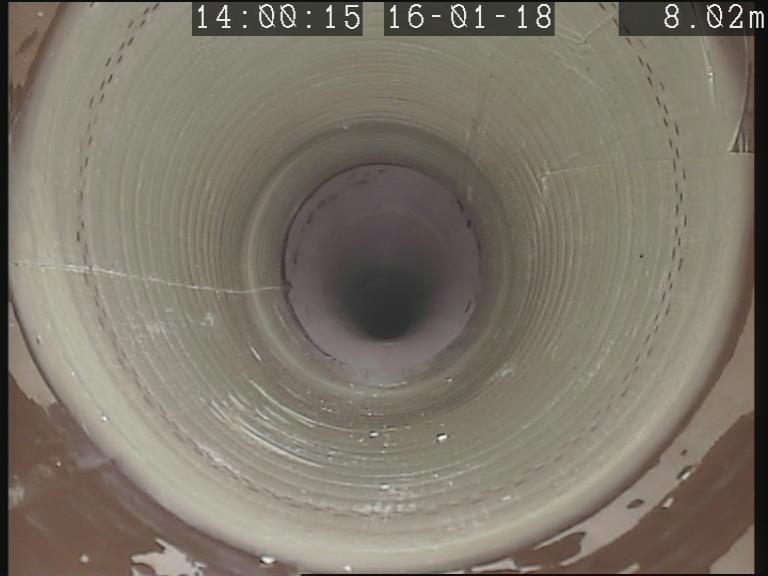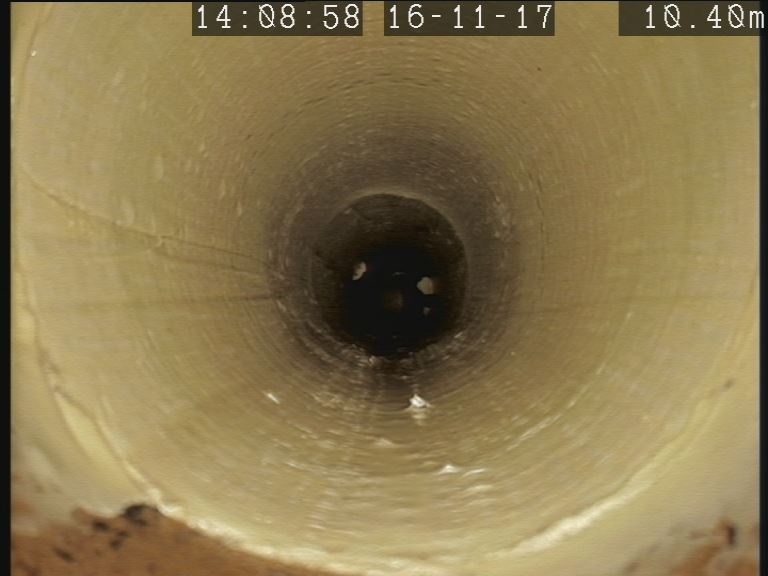 Lateral Cutting
A drain which requires lining may have multiple lateral connections, from other drains such soil vent pipes and gullies. These would require lateral cutting after lining to re-open any incoming pipes. Before installing a liner, lateral connection points are identified and measured. Once the liner has cured, the cutter can be sent down the drain to the located connections. These connections are then reopened using a specially designed cutter unit, powered by compressed air from a large compressor. The cutter unit is controlled above ground by a trained engineer working together with a CCTV monitor unit, allowing full view and control of the cutting process from the camera ensuring each inlet is opened and left flowing correctly.
Why Choose Us?
Total Drain Care LTD maintain a good reputation for our quality of work, customer service, professionalism and the standard of our reports.
To find out more or book this service, call us now on 01582 841270 >