Commercial Drainage Installation
Laying new drainage pipework
Total Drain Care can facilitate all your pipe laying needs whether you need a one drain run added to the existing drainage system or a full installation of new pipework throughout a property. Look no further as we have vast experience in all areas of drain laying.
You might be thinking how hard can it be laying a length of pipework? But in reality, there are of coarse guidelines and requirements in which pipe must be laid depending on your type of system, whether it be surface water or foul water drainage.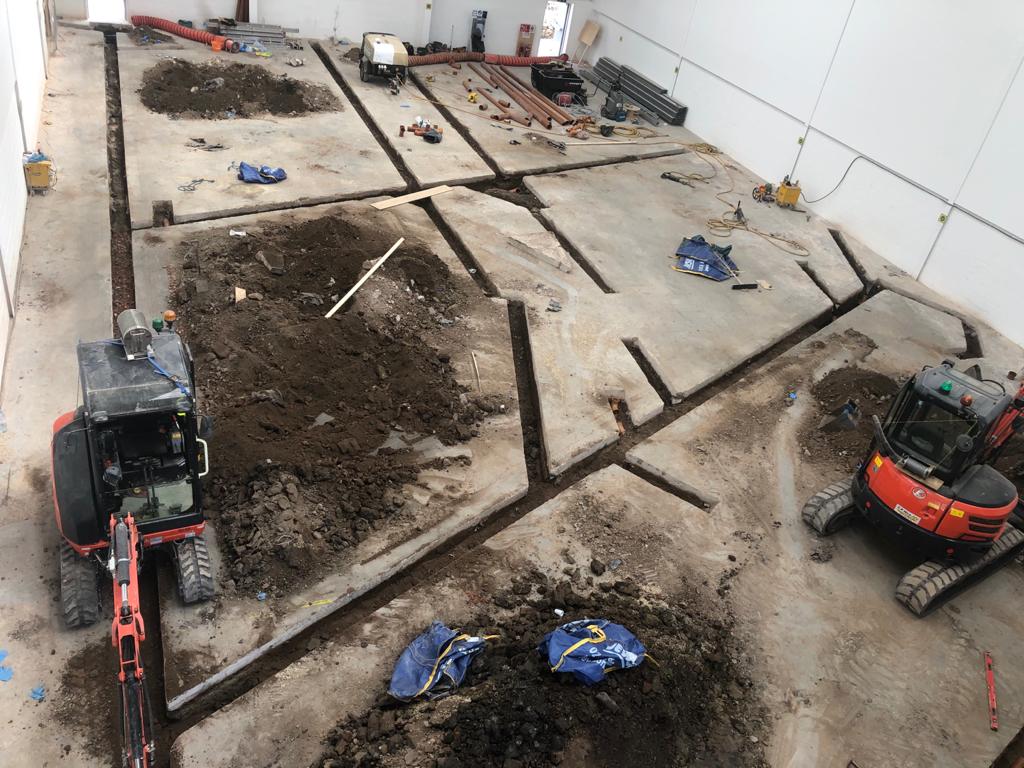 Gradient – what does this mean?
If you are to lay a pipe underground it must follow the average gradient, in other words a slope. There is a reason why there are guidelines which must be followed for this. You don't want to much of a slope in your drain or unwanted solids may be left behind resulting in blockages. Too little of a slope and your drainage could result in an even bigger problem – smells and scale. If drainage is failing to get away quick enough then your pipework can become scaled up from excess mineral deposits in hard water areas. Scale can form quickly and can sometimes be very difficult to remove.
Minimum gradient for surface water drainage = 1:100                                          Minimum gradient for foul water drainage = 1:40 (1:80 if WC connected)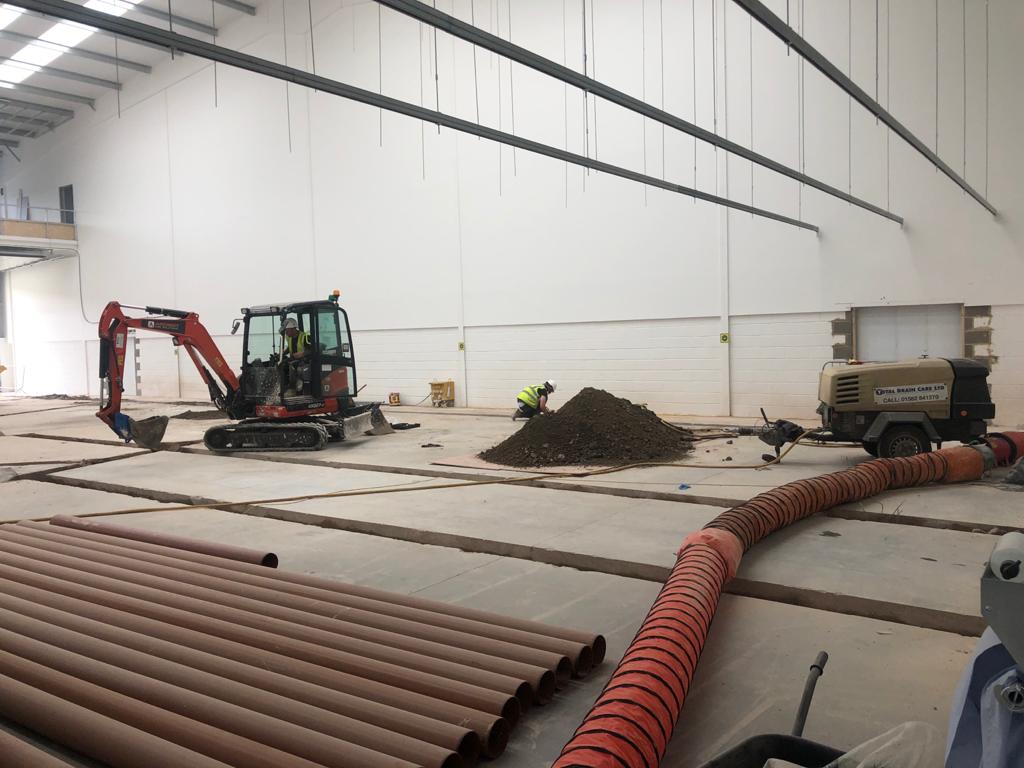 Covering your pipe – Why would I do that?
Once the pipework has been laid you must cover over the pipework with material to prevent pipework becoming damaged and ensuring you follow regulations. When laying a new section of pipework, you must follow specific regulations. You cannot just cover your pipework with mud or rubble.
Pipework must be bedded and covered with granular material or encased in concrete. Which cover is sufficient you might ask? Well that all depends on conditions and depths of the new pipework being laid. If you look below these are the minimum depths a pipe can be covered with granular material. Anything less will have to encased in concrete.
There is one exception any pipe that is laid beneath a road must be encased in concrete if it has less than 1000mm of cover.
Minimum cover over plastic drainage
600mm in fields/gardens
900mm beneath light roads/drives
Minimum cover over clay drainage
600mm in fields/gardens
1200mm beneath roads/drives
If you require new pipework installing, get in contact with the Total Drain Care now!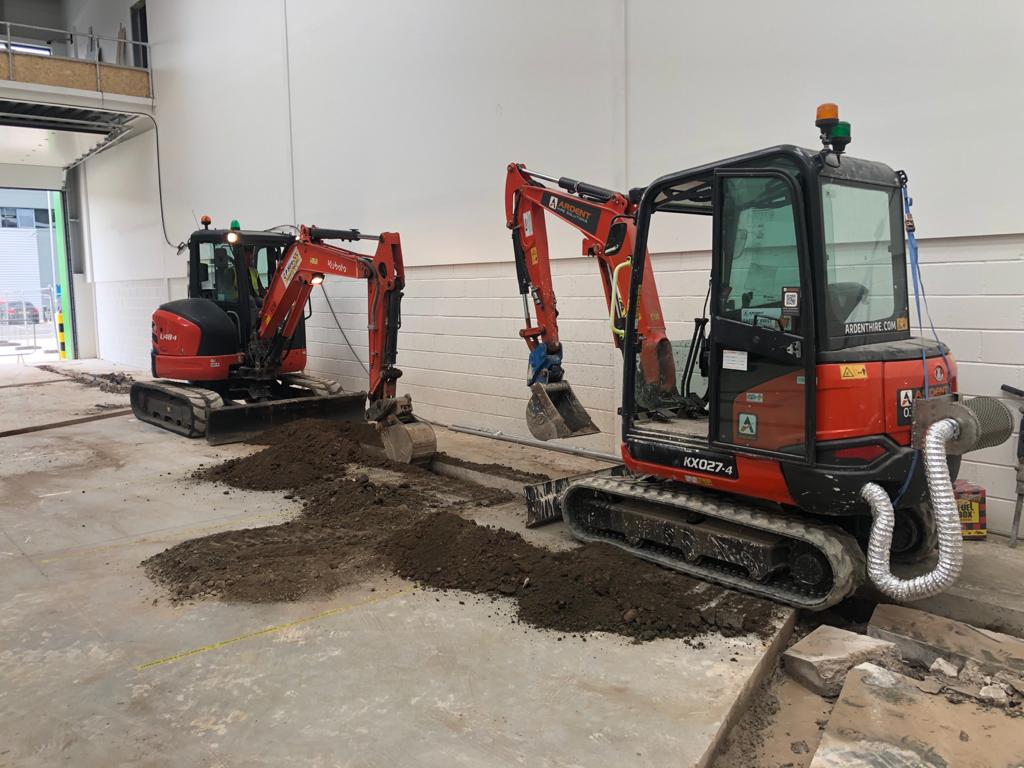 Construction of Manhole Chambers
To facilitate the installation of new drainage the construction of a new manhole chamber may be required. This is not an issue for Total Drain Care!
We can carry out the installation process from start to finish ensuring that your drainage is accessible and permitting future maintenance.
Manhole, also known as drain inspection chambers, provide access to underground facilities and sewer systems. Manholes are constructed where there's a change of direction and/or gradient, and/or where access is required for maintenance purposes.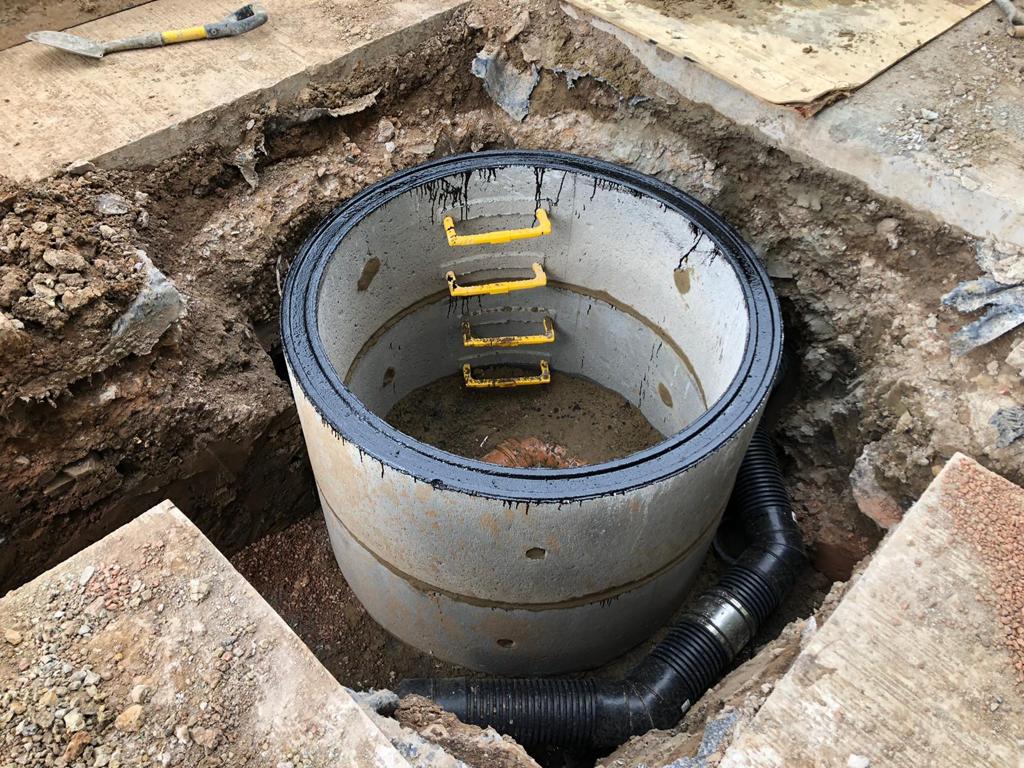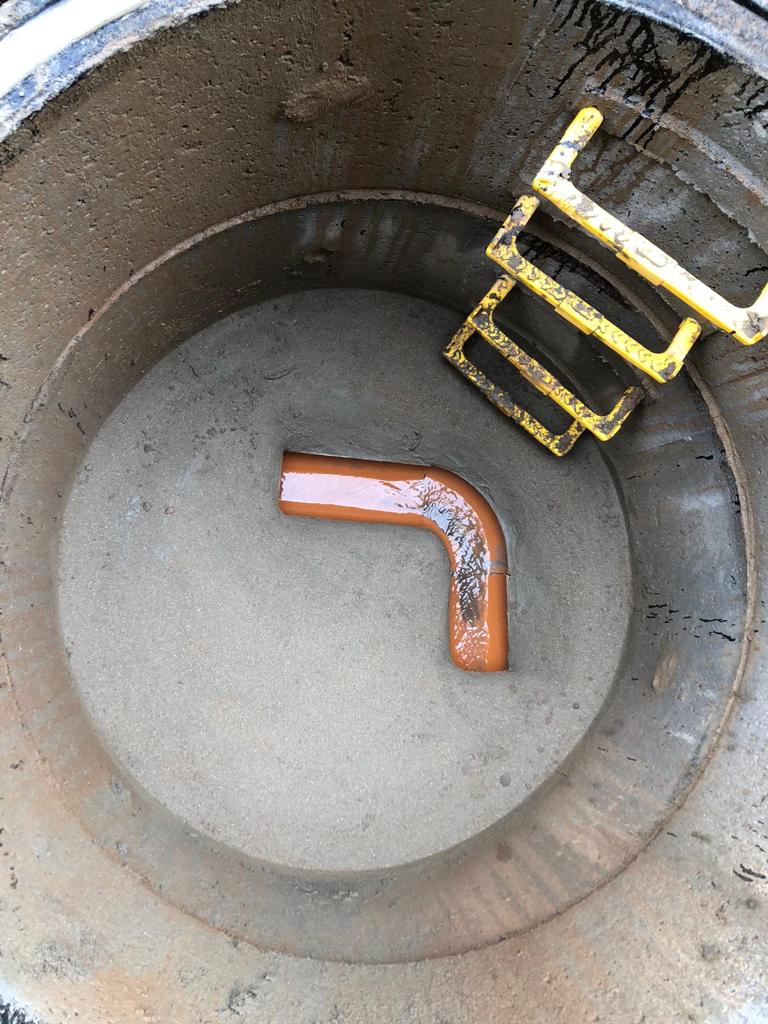 Why Choose Us?
Total Drain Care LTD maintain a good reputation for our quality of work, customer service, professionalism and the standard of our reports.
To find out more or book this service, call us now on 01582 841270 >